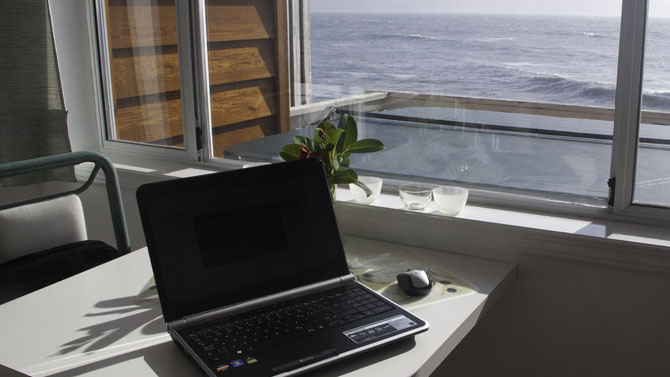 Wifi
Internet enabled devices with wi-fi can connect from all cottages to the internet.
The current access code for the access point is provided at check-in.
The wireless access point offers excellent signal strenght and sensitivity. Wireless mode is 802.11b/g mixed; security mode WPA2-PSK with AES encryption.
The intended use of the wi-fi is for communication and web browsing, but not for downloading or streaming video content.
As stated before, technical equipment can fail and therefore we cannot guarantee interruption free entertainment and communication services.

Telephone
Each cottage has a telephone and calls within North America a free of charge.

All cottages share one outside line and therefore the line cannot be blocked for extended periods of time. If the line is blocked for a long time and other people try to phone out, our telephony system will disconnect the call. If longer conversations are necessary, an internet device can be used to make internet telephony calls.