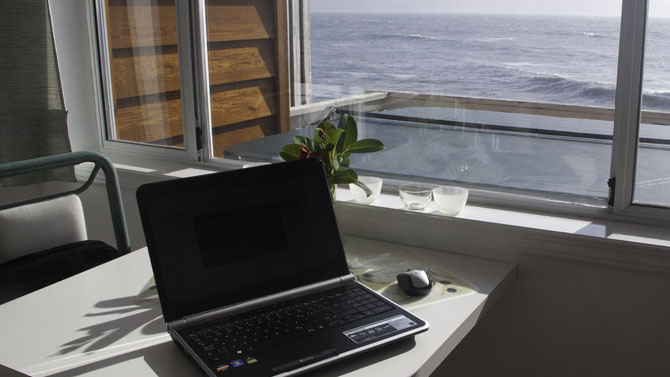 Wifi
Wi-Fi enabled devices can connect from all cottages to the internet (on the 5GHz band only).
The current access code is provided at check-in.
It is also possible to connect a device via ethernet cable to the cable modem if you have cable with you. Older devices that have only 2.4 GHz Wi-Fi can connect to the internet only via an ethernet cable.
Customers who choose to use Wi-Fi or ethernet agree to use it only for legal purposes. They are made aware that their internet activities can be retraced by Shaw Cable and that they will be held accountable for any infractions (e.g. illegal downloads from torrent sites).
As stated before, technical equipment can fail and therefore we cannot guarantee interruption free entertainment and communication services.

Media Streaming Devices
You can bring your media streaming devices if you want to watch online content on the TV.

Use a HDMI cable to connect the device to a HDMI port on the TV and connect to the internet eighter by Wi-Fi or by connecting the device with a network cable to the cable modem. Dont't forget to bring the cables with you!